The Word of God brings the assurance
that
"even to your old age I am He; and even to hoar (gray) hairs will I carry you"
(Isa. 46:4). Recognizing that there are many senior citizens in our community that cannot venture out to attend church, Mount View has begun a
Senior Care Ministry
. Each Sunday afternoon, Mount View sends a worship and ministry team to a senior care facility in Tualatin. Once there, the team ministers to the seniors in song and the Word. Their goal is to bring a little bit of "church" to those who cannot get out on their own and to remind them that they are not forgotten. These dear folks look forward to our weekly visits and many join in the singing of the old hymns, often from memory. The team also takes time to visit with those who sit in on the service, forging loving bonds with these elderly saints, many of whom have no family in the area.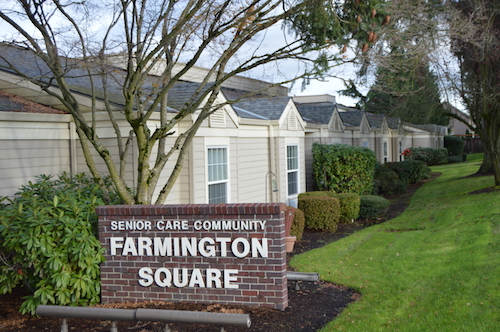 As an extension of this ministry,
Mount View has also been able to provide special programs and music through our Children's and Single's Ministries, particularly during the Christmas season.